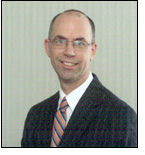 Mr. Comstock received his B.A. from the College of Wooster and his law degree from the Ohio State University. He is licensed to practice in the state and federal courts, including the United States Supreme Court.

In addition, Mr. Comstock is a 20-year veteran of the fire service and is currently Chief of the Western Reserve Joint Fire District in Poland, Ohio. A Chief Fire Officer designee, he lectures on fire service topics relating to chief and company officer operations, liability, and personnel issues. His written articles have appeared in Fire Chief, Fire Engineering, and Fire House magazines. Mr. Comstock is also a certified professional insurance investigator.

Mr. Comstock is a member of the American Bar Association (Sections of Litigation, Tort and Insurance Practice), Ohio State Bar Association, and Mahoning County Bar Association, the Ohio Association of Civil Trial Attorneys, and the Defense Research Institution. He is also a member of the International Association of Arson Investigators, the Ohio Auto Theft Investigators Association, National Society of Professional Insurance Investigators, the Ohio Fire Chiefs Association, the International Association of Fire Chiefs, and the National Fire Protection Association.